Explore the Data for Community Profile Below:
Race/Ethnicity by Geography
Diversity Across Lincoln Varies by Geography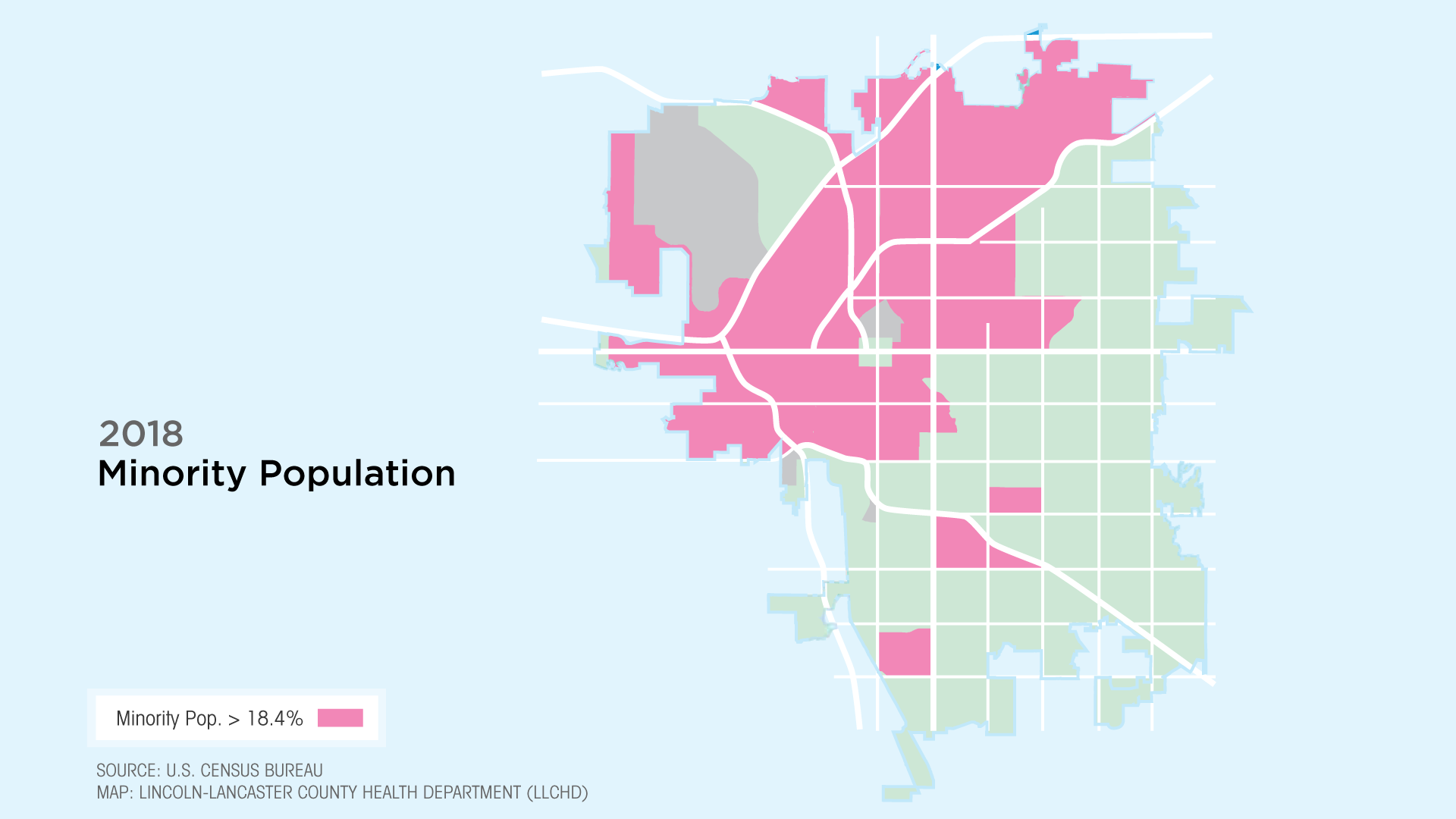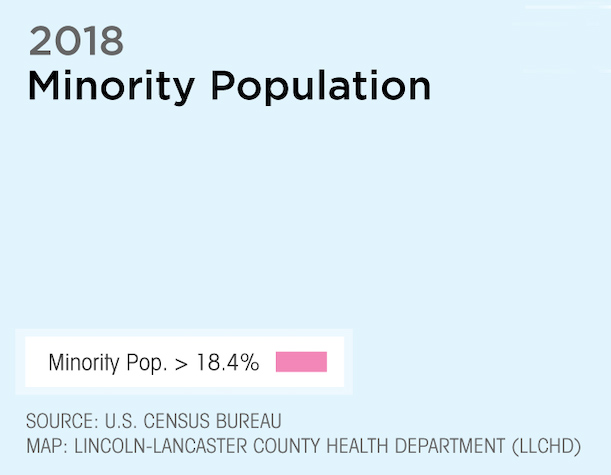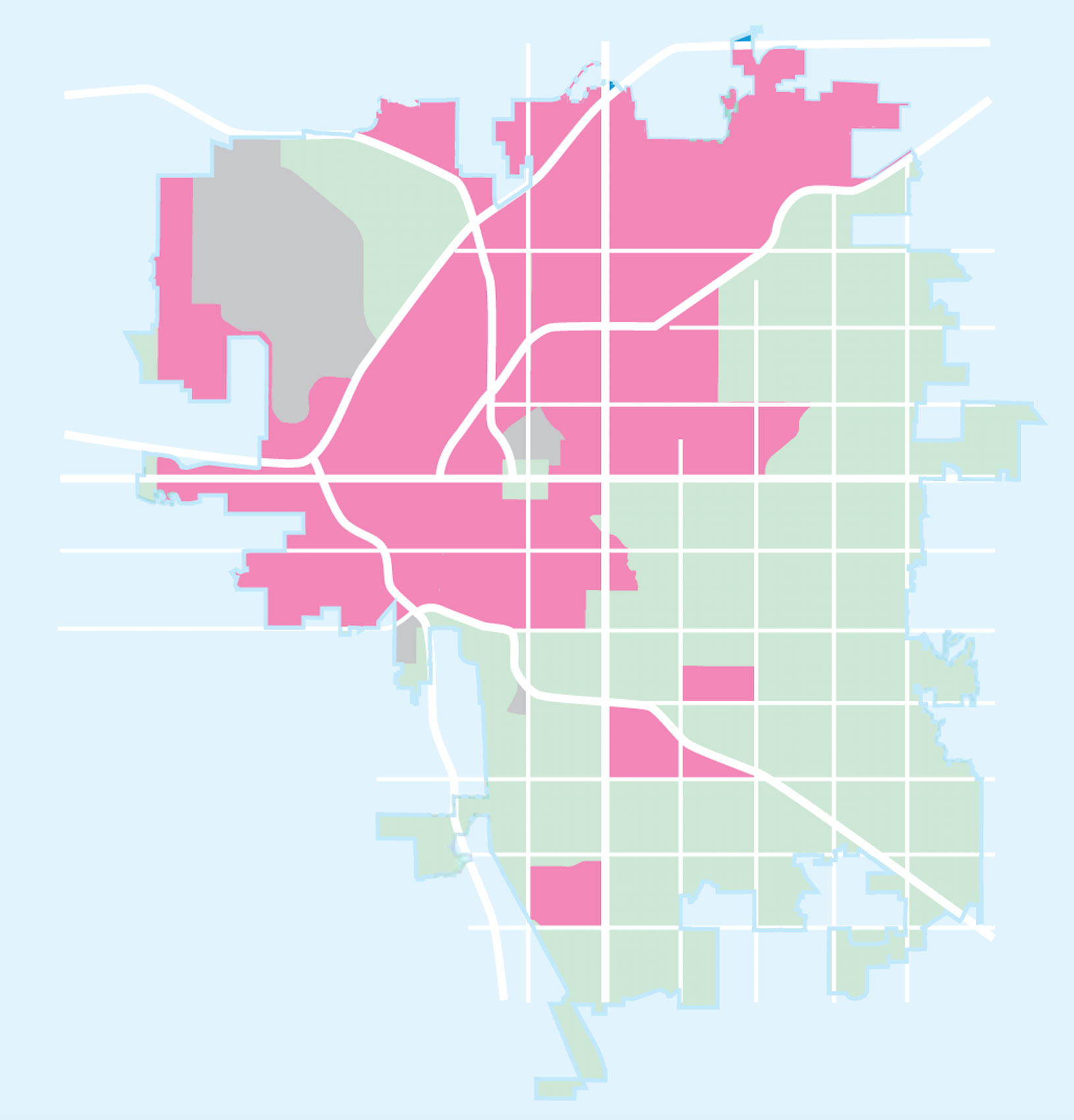 The Community Health Endowment of Lincoln Place Matters supplement on Poverty and Race/Ethnicity in Lincoln maps the population of people of color (Black/African-American, Asian, Native American, Hispanic/Latinx, or Some Other Race) across Lincoln. As shown on this map, the area of greatest diversity in Lincoln is roughly the northwest portion of the city. Neighborhoods in this area have a person of color population higher than the city-wide average of 18.4%.
note
Map courtesy of Community Health Endowment, Place Matters Community Mapping Project. For the online interactive map of the CHE Place Matters 3.0 Maps, visit: https://www.chelincoln.org/placematters/maps.html.