Explore the Health Data Below:
Tobacco Use by Geography
Rate of adults who smoke tobacco varies throughout Lincoln neighborhoods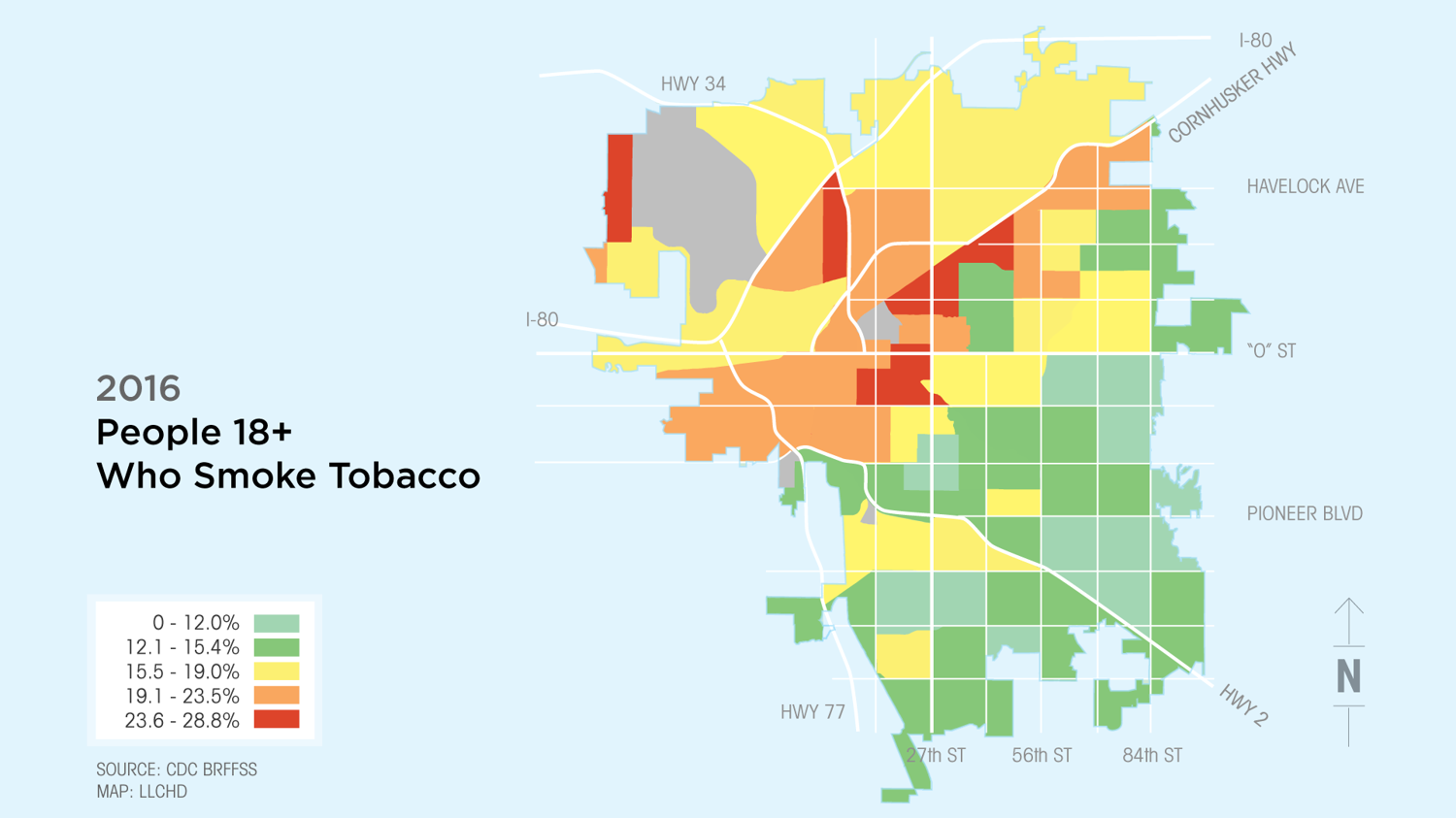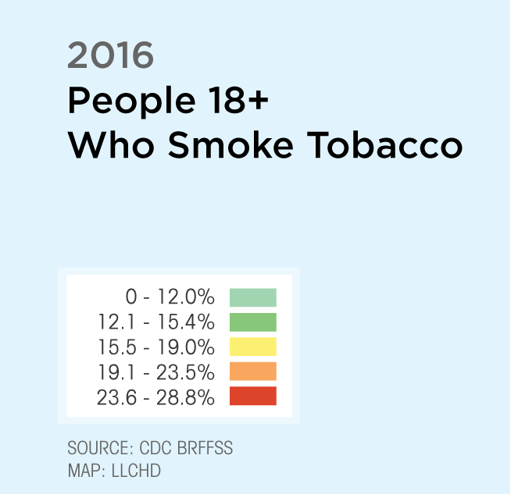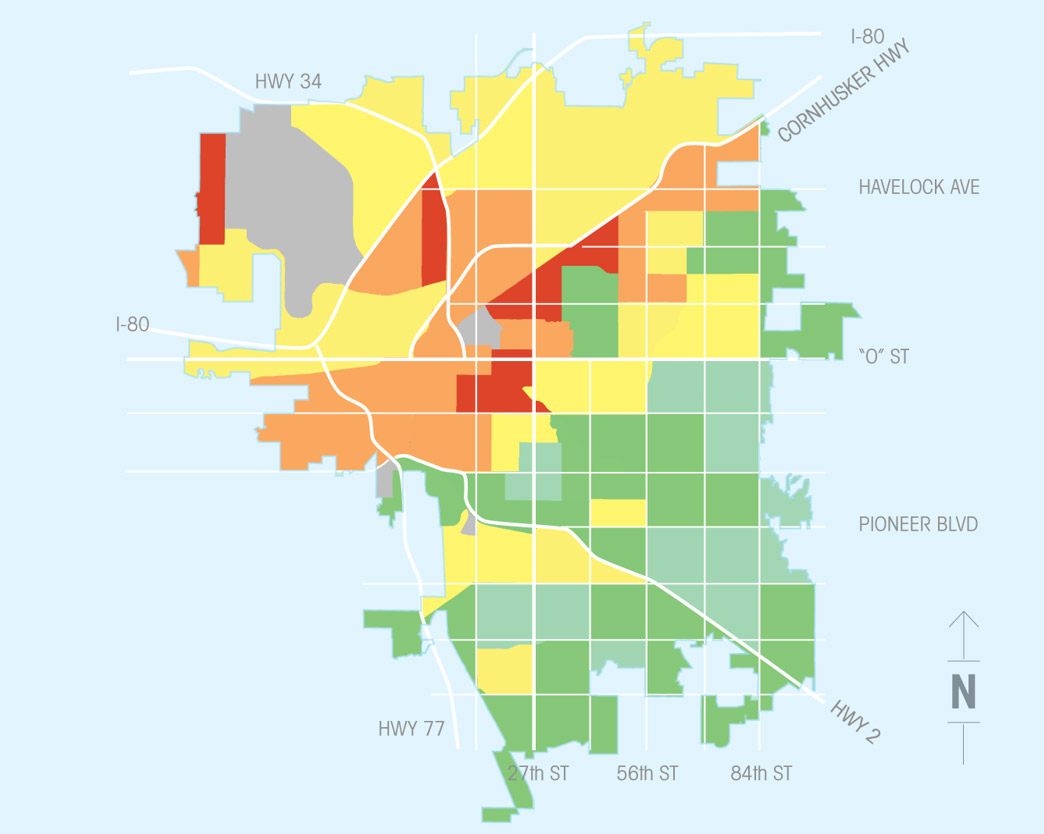 The Community Health Endowment Place Matters 2019 report maps the percentage of adults who smoke tobacco. In 2016, there were 8 Census Tracts reporting that more than 23.6% of residents smoked.
note
Map courtesy of Community Health Endowment, Place Matters Report 2019. For the online interactive map of the CHE Place Matters 3.0 Maps, visit: https://www.chelincoln.org/placematters/maps.html.