Explore the Health Data Below:
Life Expectancy by Geography
Life expectancy varies throughout Lincoln neighborhoods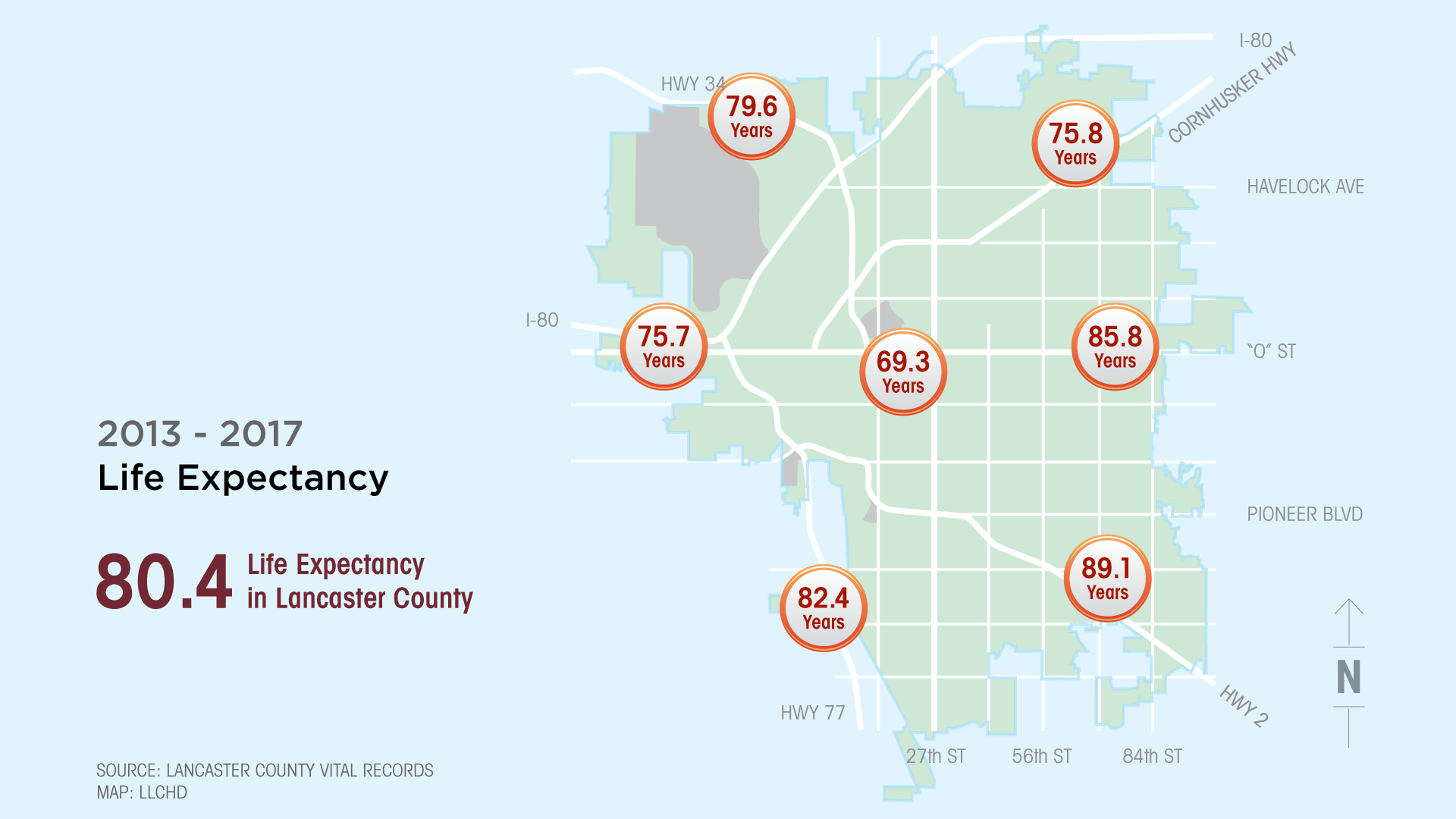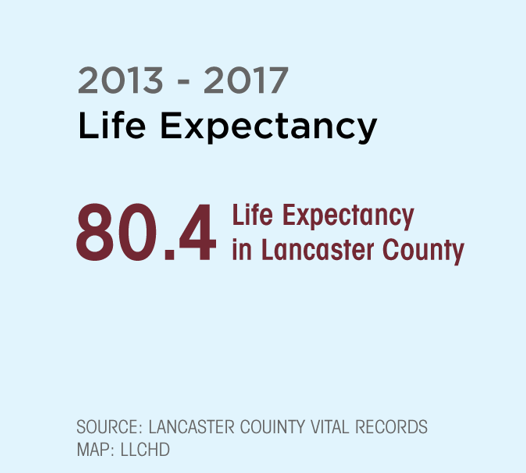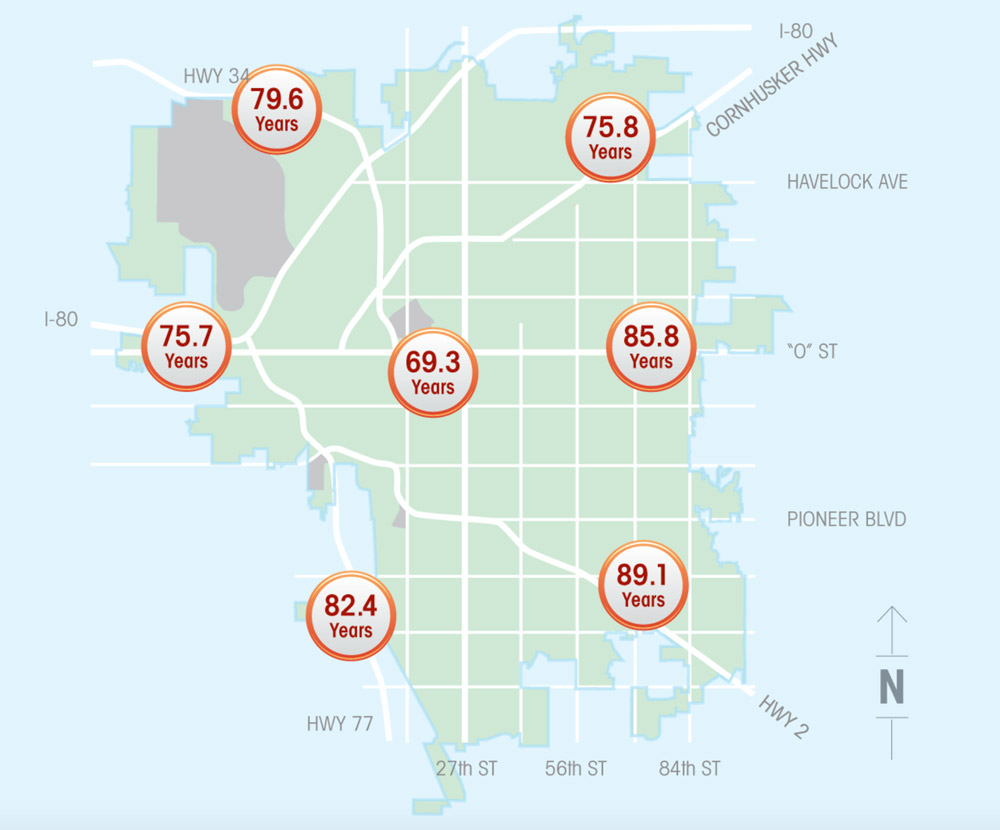 The Community Health Endowment Place Matters 2019 report maps the probable age a baby born this year will reach before dying. The expectancy calculation is based on mortality patterns of the population. In Lincoln, life expectancy ranges from 69.3 years (central Lincoln) to 89.1 years (southeast Lincoln).
Note
Map courtesy of Community Health Endowment, Place Matters Report 2019. For the online interactive map of the CHE Place Matters 3.0 Maps, visit: https://www.chelincoln.org/placematters/maps.html.