Explore the Basic Needs Data Below:
Race/ethnicity and High Poverty by geography
Some neighborhoods with higher populations of persons of color have more than double Lincoln's average poverty ratE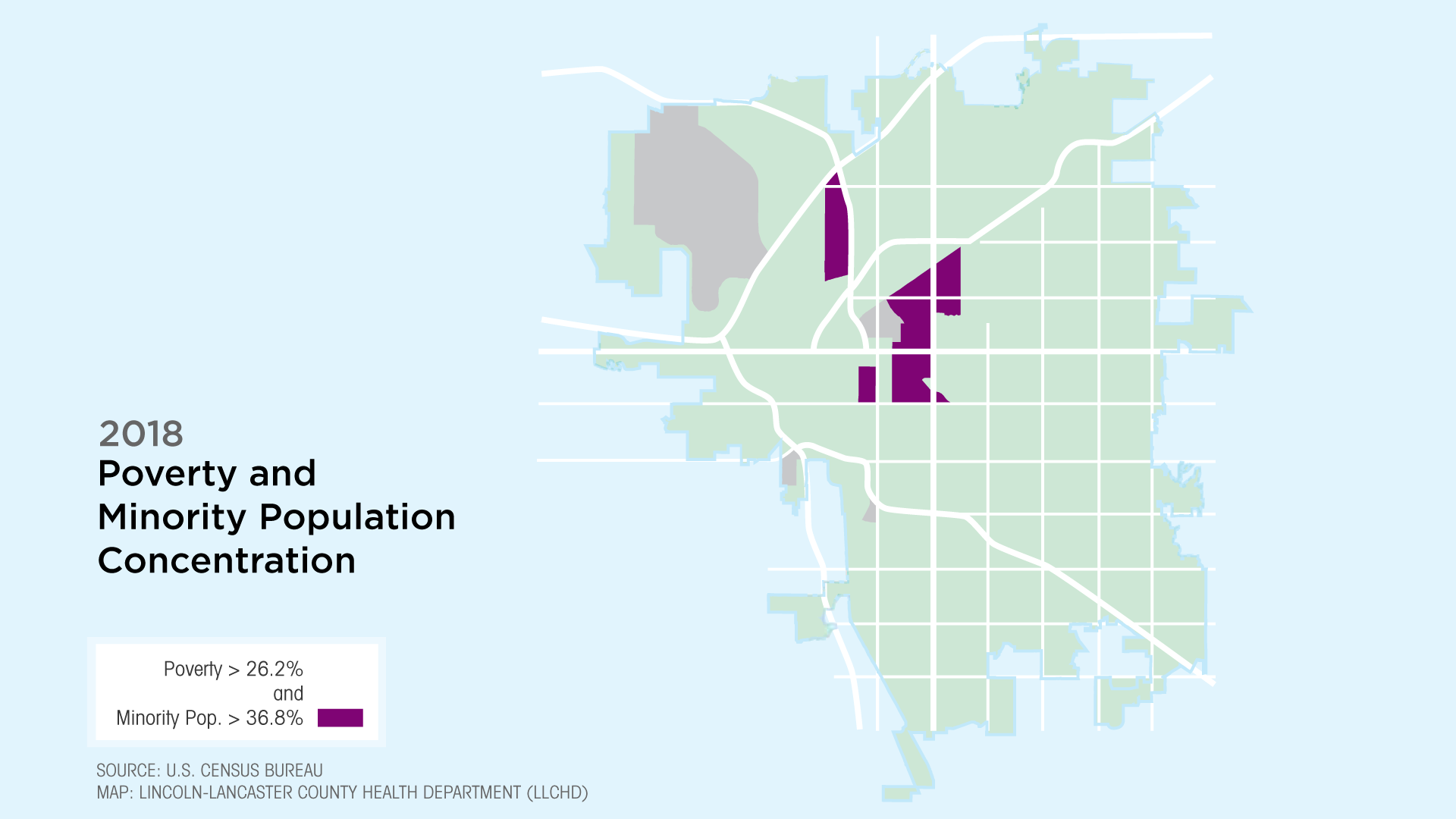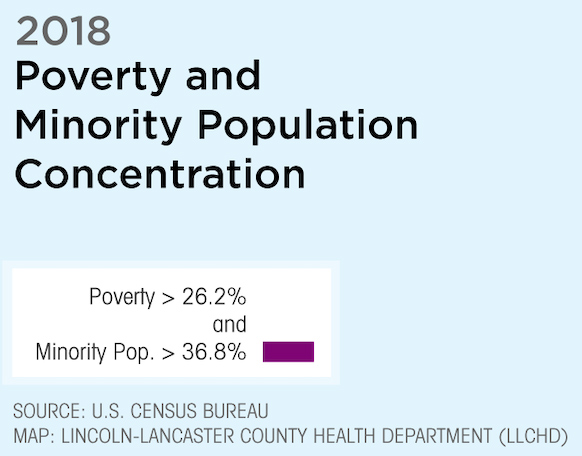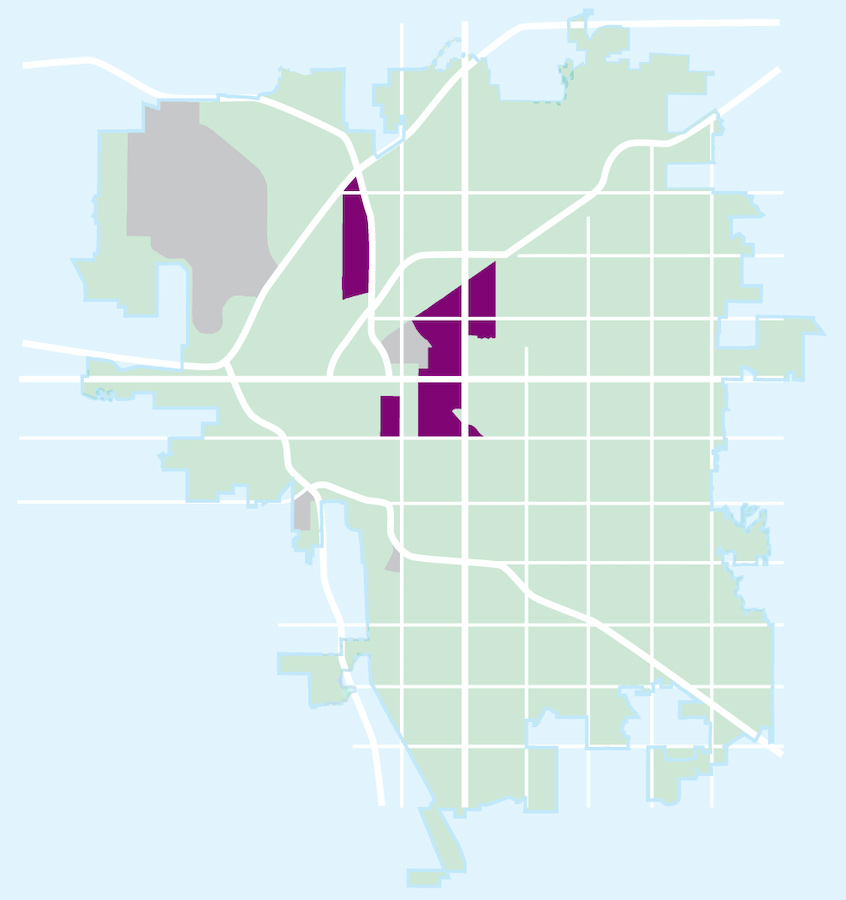 The Community Health Endowment of Lincoln Place Matters supplement on Poverty and Race/Ethnicity in Lincoln maps the neighborhoods with more than double the average poverty rate and high concentrations of people of color (Black/African-American, Asian, Native American, Hispanic/Latinx, or Some Other Race). Areas with both high poverty and high concentrations of people of color are clustered around Lincoln's downtown area.
note
Map courtesy of Community Health Endowment, Place Matters Community Mapping Project. For the online interactive map of the CHE Place Matters 3.0 Maps, visit: https://www.chelincoln.org/placematters/maps.html.